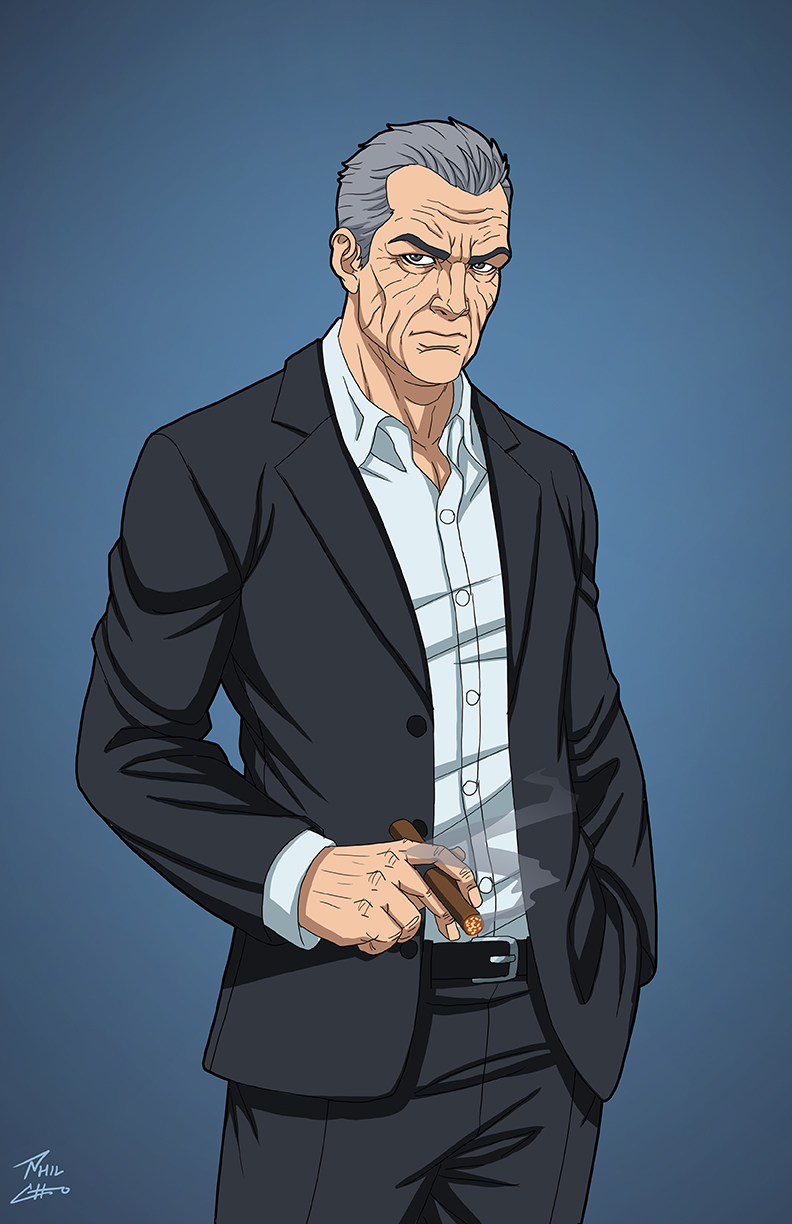 Costume:
Name
: Vin Devicci
Alias
: Purge
Age
: 62
Race/Species
: Mutant
Location
: New York City, New York, Earth-1
Universe
: Universe 1 & Universe 7
Occupation
: Politician/President/Dictator
Power
: Mind Control
Power Limitations
: Unable to effect those immune to telepathy or mental manipulation. If used on someone with "Indomitable Will" the user is unable to control them fully, only able to place suggestions rather than orders.
Abilities
:  User can control the minds of others with targets being completely subject to their mental control. If the victims were placed into a semi-conscious state, they may not have any recollection of the previous actions that they performed while under its effect
Applications
:
Command Inducement
Hypnosis
Persuasion
Mental Inducement
Pushing
Remote Mind Control
Sentient Control
Morality
: Evil
Purpose
: In Earth-7, he is the leader and the mastermind behind their dystopian society where he turned the public against supers to the point of near extinction. His Earth-1 Alternate is now trying to do the same thing.