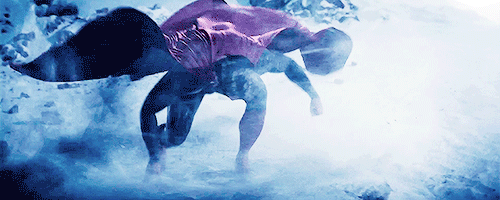 So, you have a Super that has trained him/herself hard enough that you've mastered your powers. You've become a person of legend, a hero or villain that is known across the world as a force to be reckoned with. What else is there? Where can you go from here?
You can reach your Zenith.
The Zenith Form is unique for each person that attains it. It is an additional power related to your original that goes even further beyond. It is the epitome of your potential, and it will be treated as such. The Zenith Form is highly taxing, and thus may only be maintained for a period of five posts. It must also have a suitable backlash in the form of damage either to your mind, body, or soul whenever you use it.
To achieve your Zenith Form, you must first make an application for it in the Power Creation section. Then, you must go through 2,000 words of training to achieve it. This must include a life-or-death situation involving either another PC or a Staff-Controlled NPC that leaves you with no option but to go beyond your own limits in order to survive, let alone emerge victorious.
Examples of people reaching their Zenith Forms in modern fiction are Superman-Prime and White Raven from the DC Universe, World Breaker Hulk from Marvel, and even many video game and manga characters.